Saket Sankhla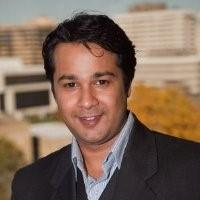 In 1997, Saket Sankhla studied different forms of meditation and fasting in the ashram of His Holiness the Dalai Lama. He also lived and meditated with the Aghoris of Haridwar, yogis of the Ramakrishna Paramahamsa ashram in Dakshineswar, disciples of Osho in Pune, and a variety of other Indian masters. Saket has taught meditation for corporations and individuals since 2005. He holds a Masters in Intellectual Property from UNH Law School, a Masters in Information Technology from the Indian Institute of Technology, and a Bachelors in Electronics and Communication from Bharathiar University. Saket is a Senior Business Unit Patent Officer for Schneider Electric in Massachusetts.
Saket Sankhla instructs the following:
"Meditation is a harmonious relationship between the body and the divine"

Join Saket Sankhla, disciple of His Holiness the Dalai Lama, for authentic Tibetan Buddhist Meditation. In this class, we will explore:
• Seven Pranayama Techniques: Understanding the power of breathing and its effect on meditation
• Relaxation Techniques: Relaxing the body and mind to more effectively meditate
• Introduction to Mudras: Incorporating postures that are important for meditation, such as Dhyana mudra, Prana mudra, and Moksha mudra

$30 (10% discount for YogaBalance monthly members). Please wear comfortable clothing.